The biggest news regarding fireworks in Gujarat, find out what decision has been taken

 The Corona Virus epidemic is still raging across the country. Fireworks have been banned is some states during the current festive season. Then after the notice of NGT the state government in Gujarat has been seen in action. Now a declaration has been issued on the issue of fireworks in Gujarat in which it is said that the order of the Supreme Court will be complied with


Declaration on the issue of fireworks in Gujarat
Order to the District Magistrate and the Commissioner of Police to make a rule
The district magistrate and the police commissioner have also been directed to make rules. At the same time, an inquiry has been ordered into the issue of crackers and their import from abroad and it has been decided to ban crackers in public.
festival.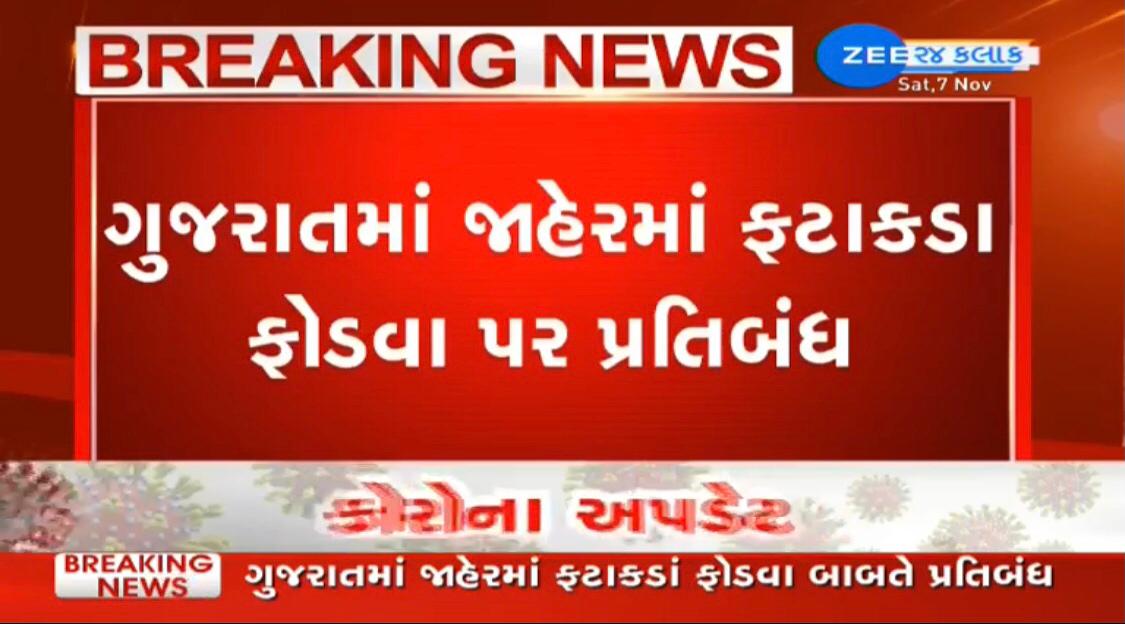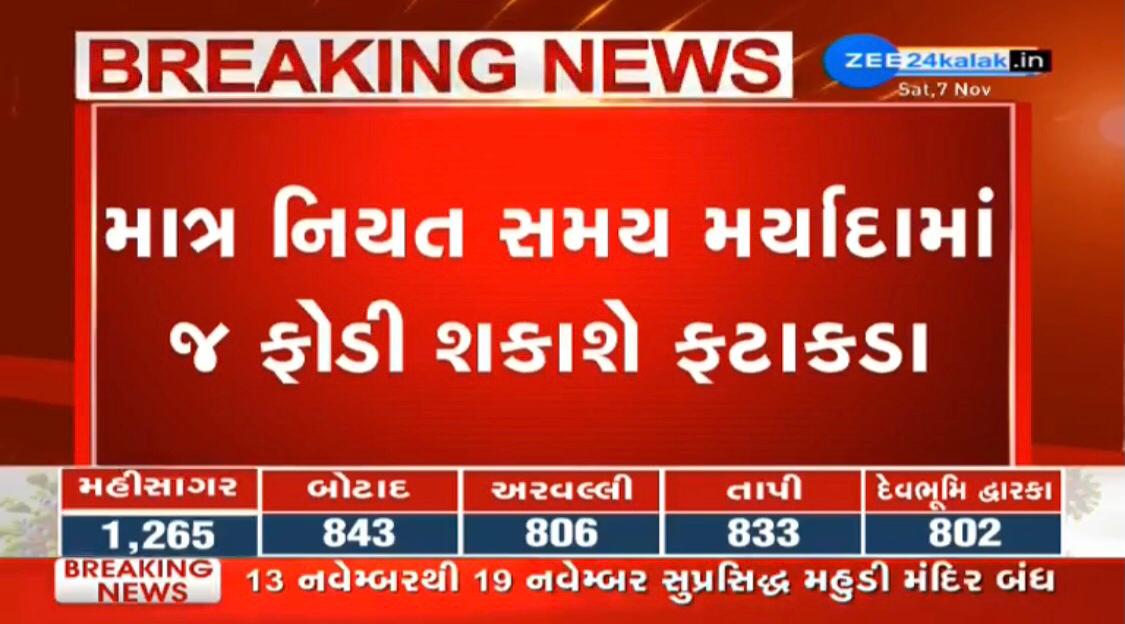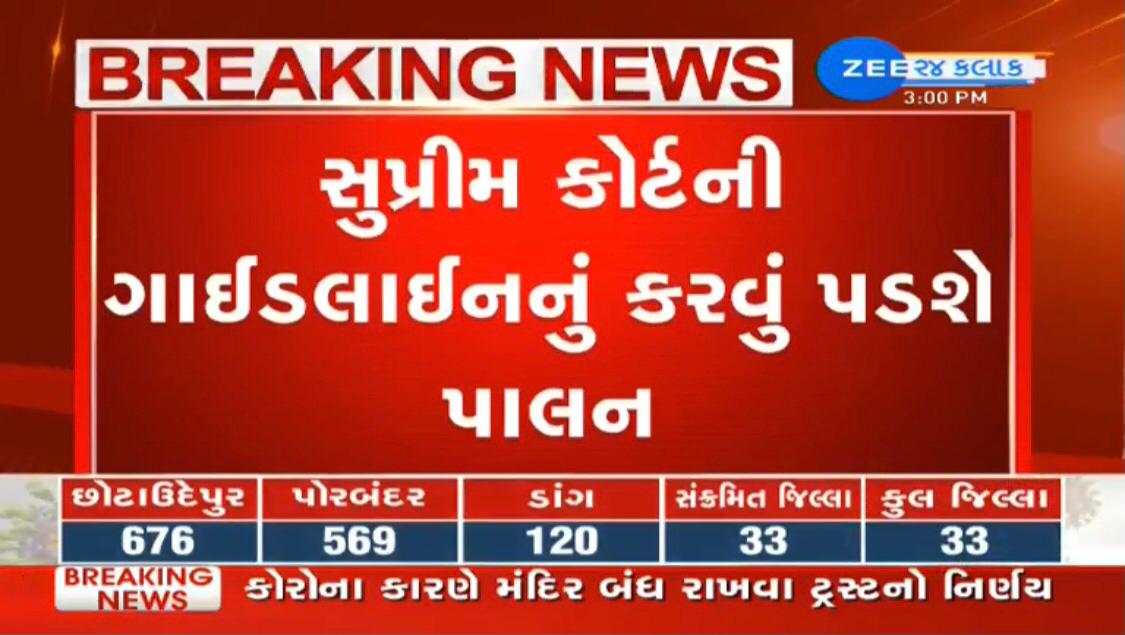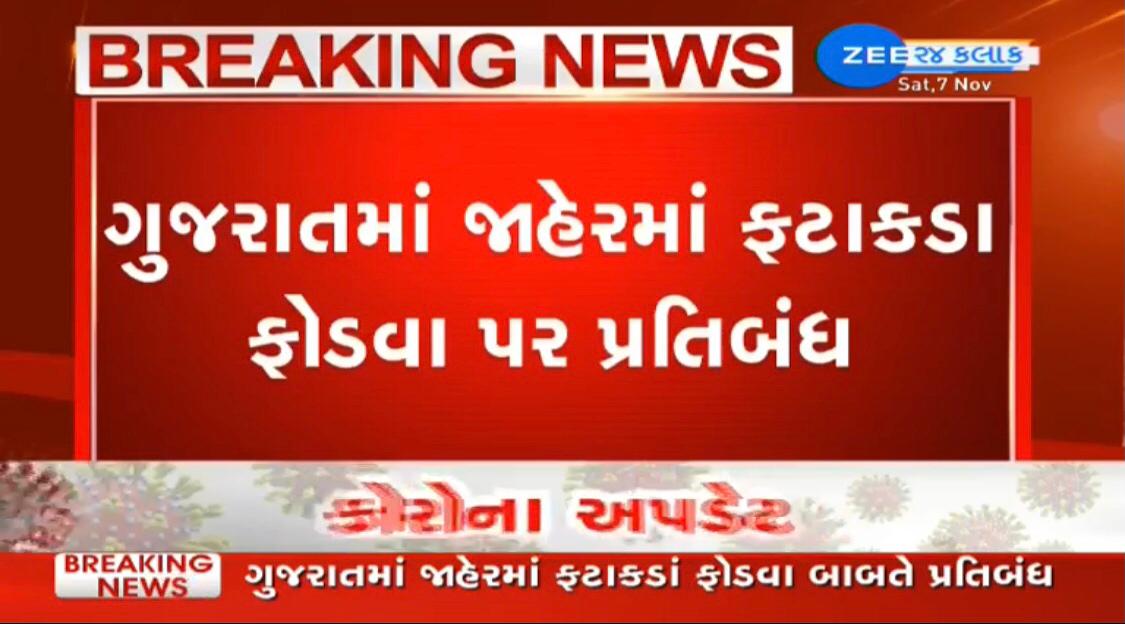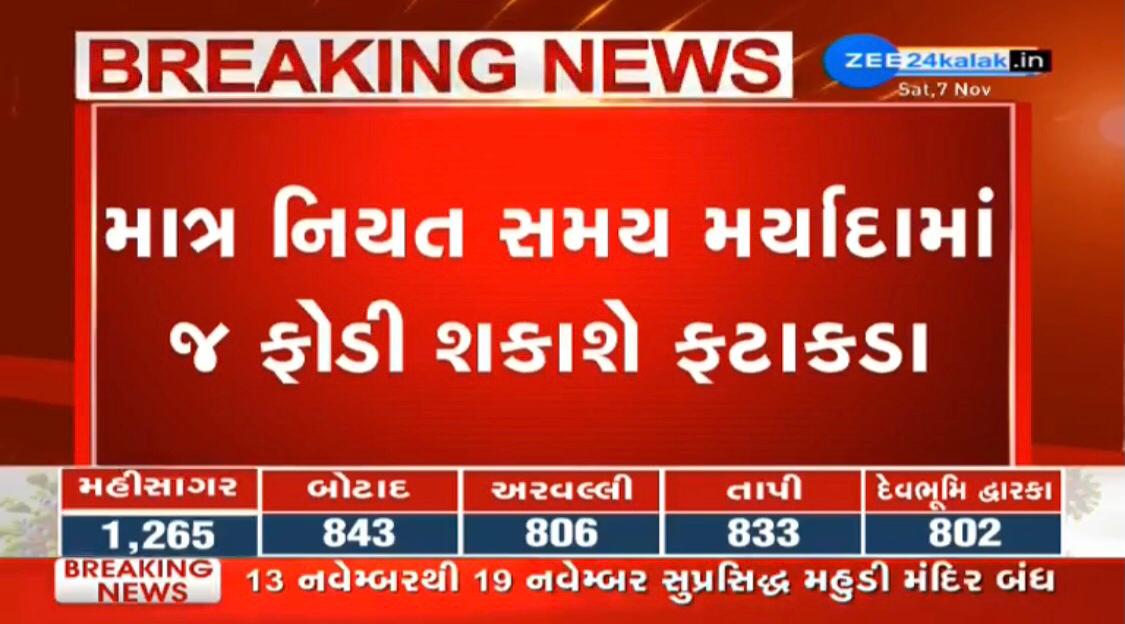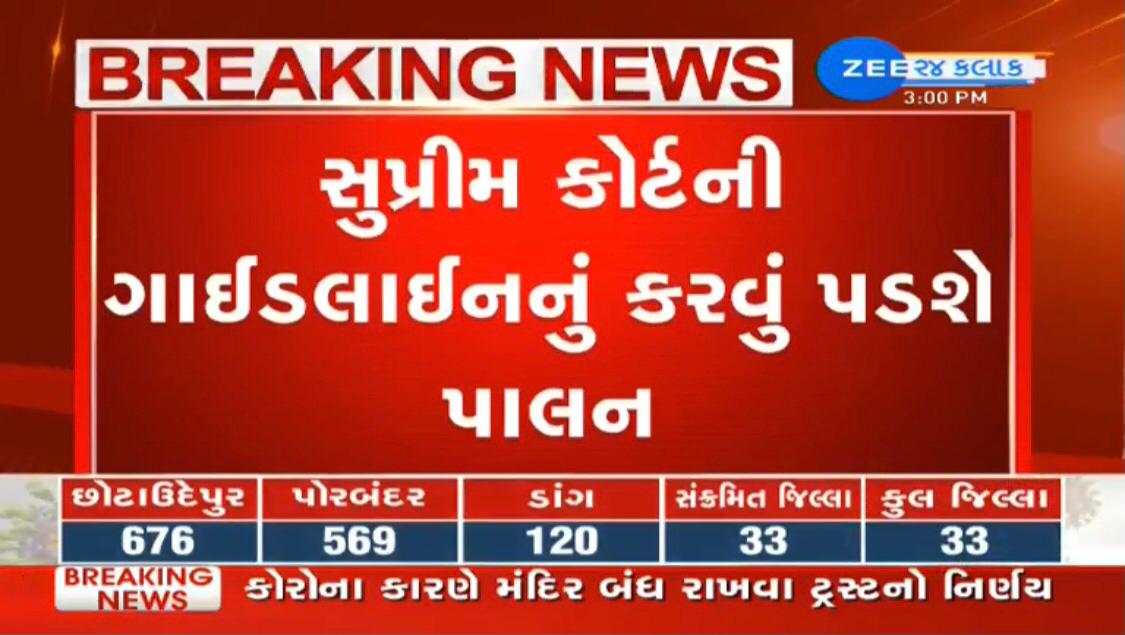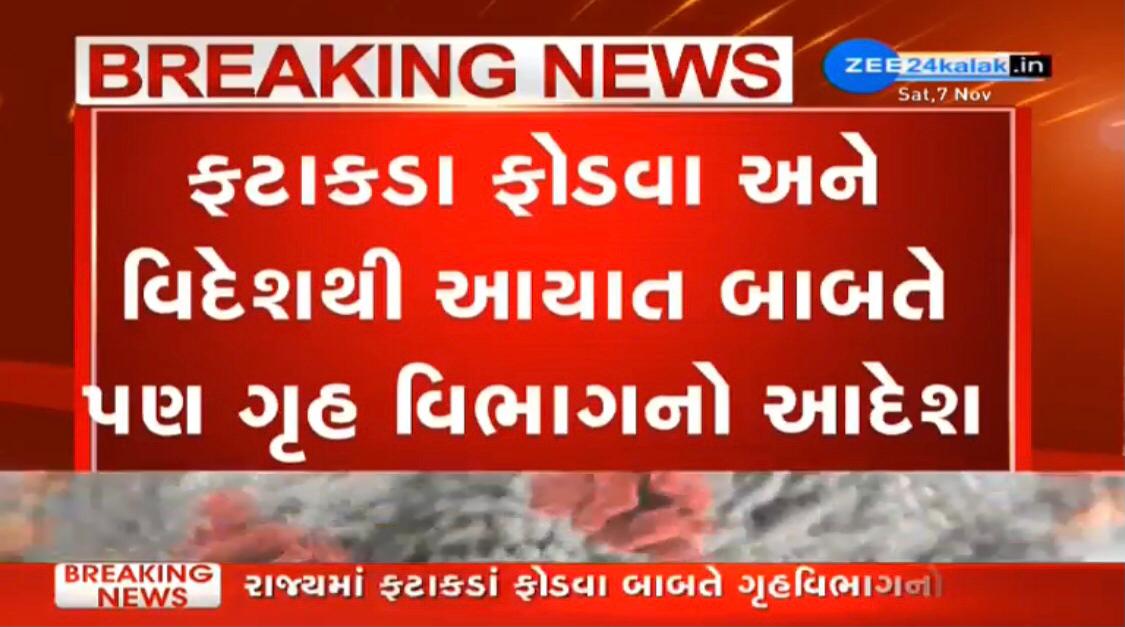 Prohibition on import of fireworks from abroad
It has also been instructed to take action against illegal import, collection and sale. So wearing a mask in public will be mandatory
NEWS REPORT : CLICK HERE 
DYCM Nitin Patel made an important statement regarding Diwali fireworks in Gujarat
Asked about the reply sought by NGT to the state government on the issue of fireworks, Patel said the green tribunal had sought information from the Gujarat government. Discussions are ongoing with the Department of Environment and Health. The state government will announce its decision in the near future. If NGT's decision is delayed, the government will decide. No ban on fireworks is currently being considered.